Home
What's New

RelCalc MTBF Software
...Features
...Screen Shots
...Requirements
...Part Library

How to Order
...Price List
...Order Form

Free Downloads
FAQ
Our Customers

MTBF Consulting Services

About T-Cubed
Contact Us





.
RelCalc Screen Shots
These sample screen shots (from our V5.1-TELC2 version) will give you a quick visual introduction to RelCalc. For a full hands-on test drive of RelCalc, please download our free Demo.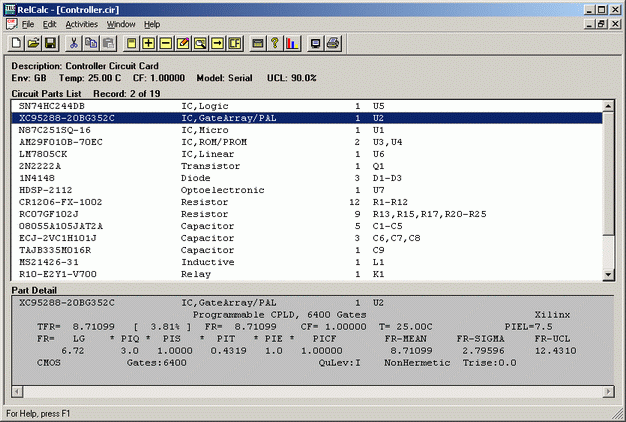 The screen shot above shows the Circuit View window, which gives you an easy to use view of your Circuit Parts List; all of the details for the selected part record, including calculation results, are shown in the Part Detail window.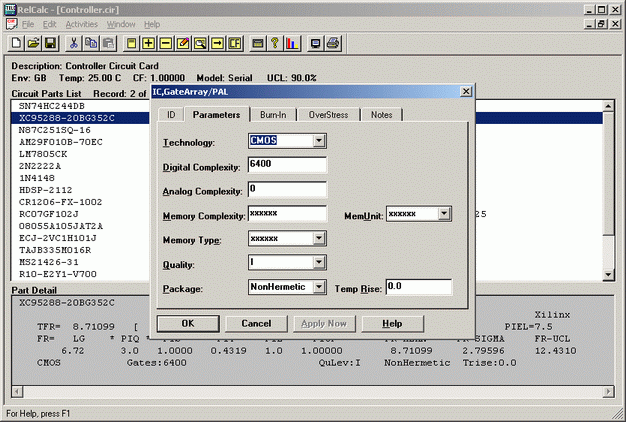 The screen shot above shows the part type dialog box, which is organized as a tabbed dialog to make your part record data entry as quick and easy as possible.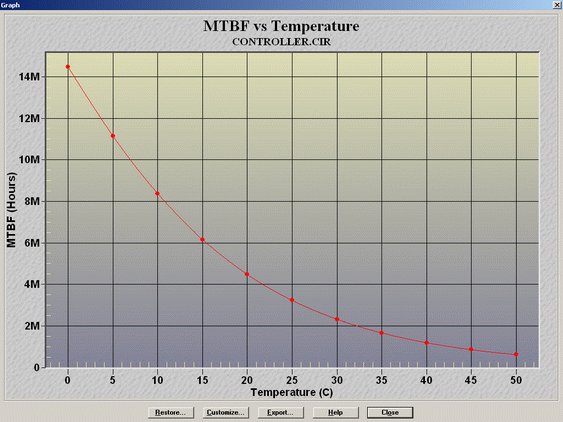 The screen shot above shows the "MTBF vs Temperature" graph, one of the many graphs that RelCalc offers you; these graphs allow quick and easy visual analysis and presentation of your calculation results.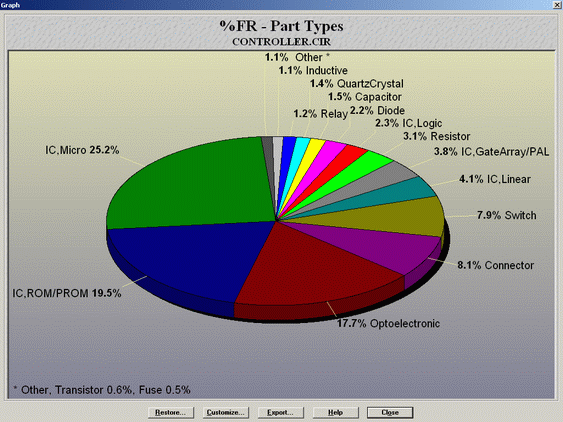 The screen shot above shows the "%FR - Part Types" graph, which allows you to quickly see the percent contribution of each part type to the overall failure rate.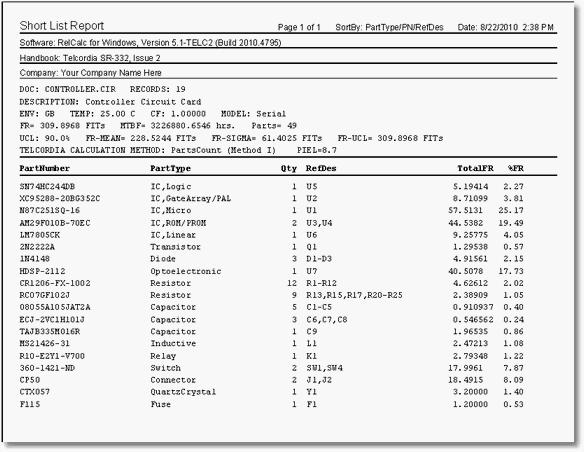 The above is an example of one of the many clean, easy to read reports that RelCalc offers you.